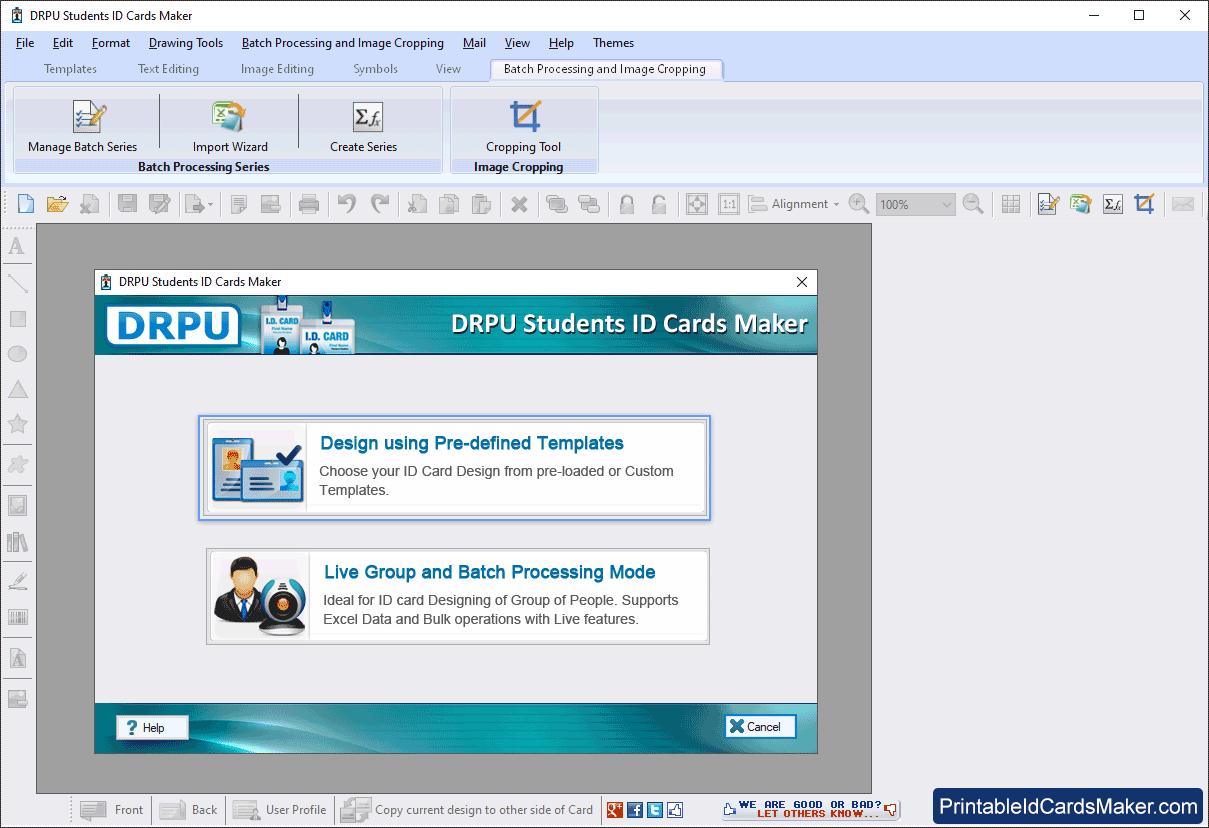 Select any one mode to create student ID cards. We have selected Live Group and Batch Processing Mode for demonstration purpose.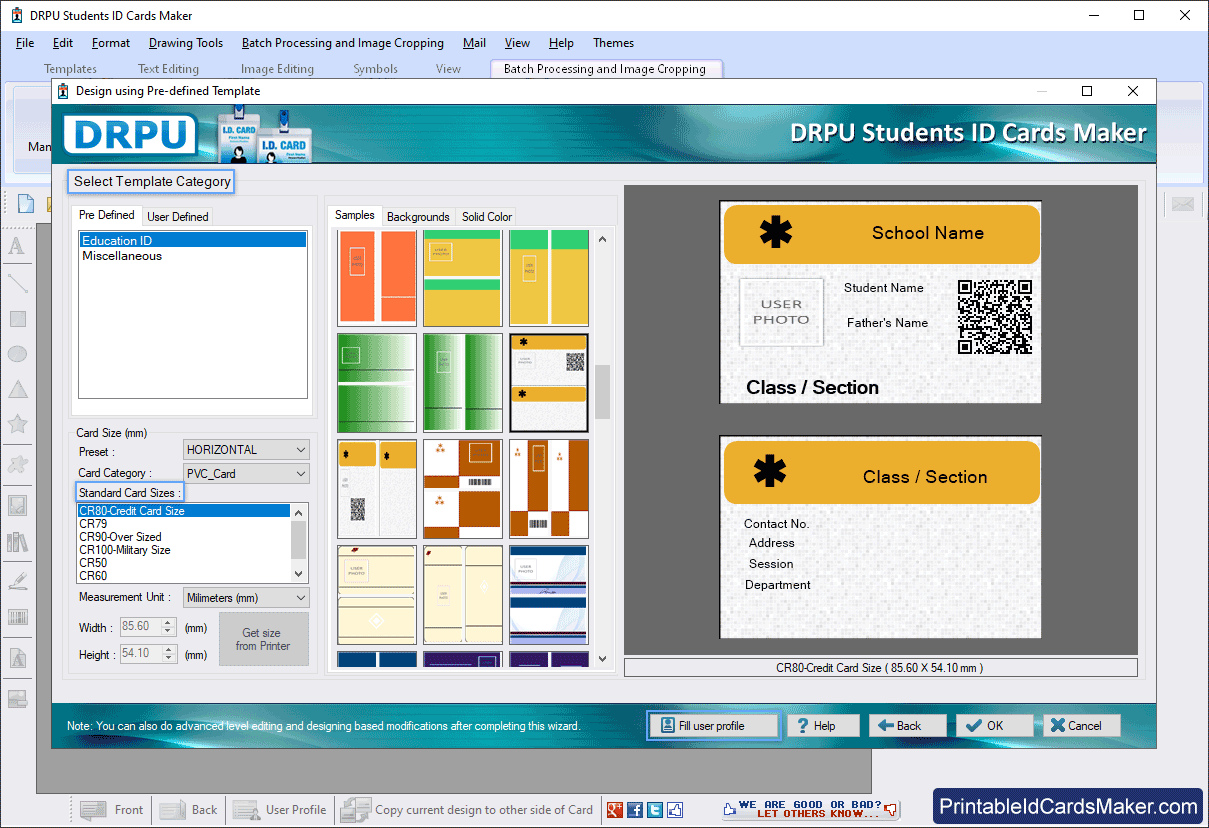 Software provides various pre-defined ID Card Design samples to create ID cards. Choose any one sample and select card size. Click on Next button.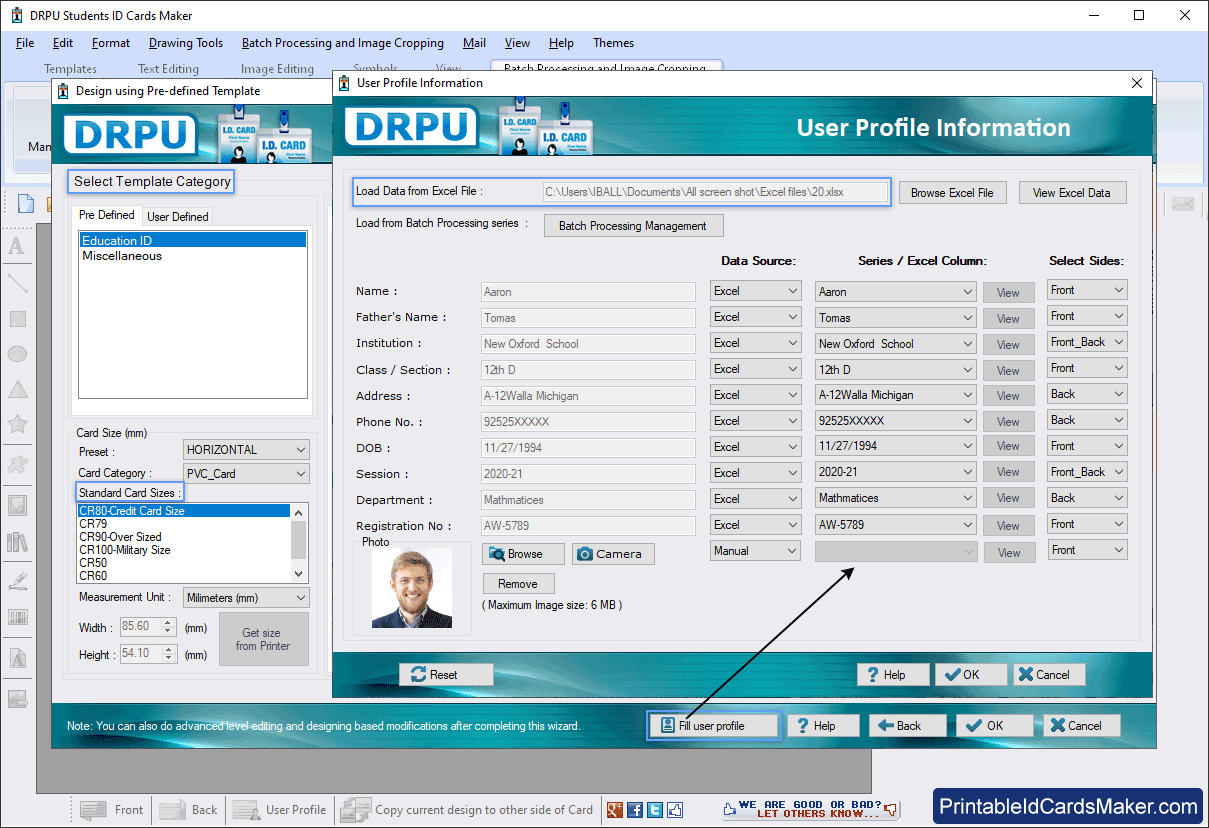 Select excel sheet and excel column to add information on ID cards.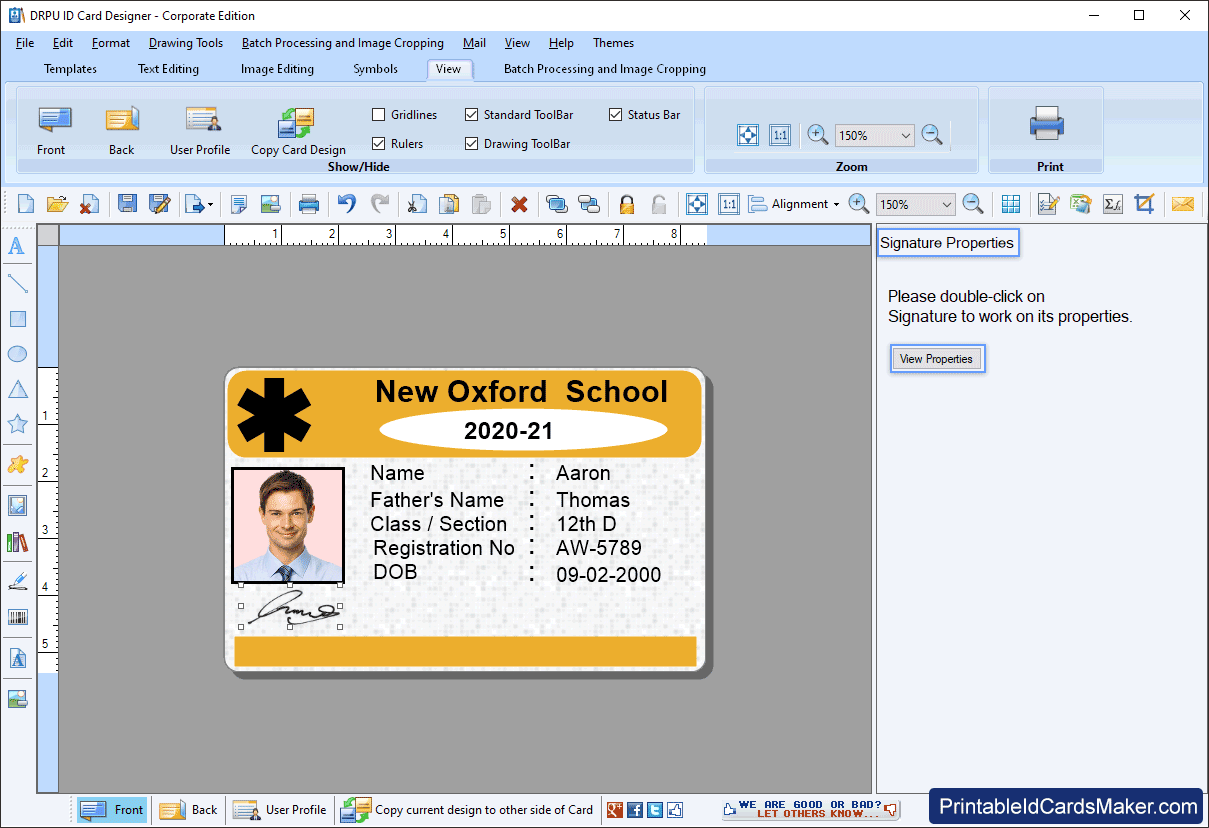 Now in this module, Double-Click on the Signature to work on it's properties.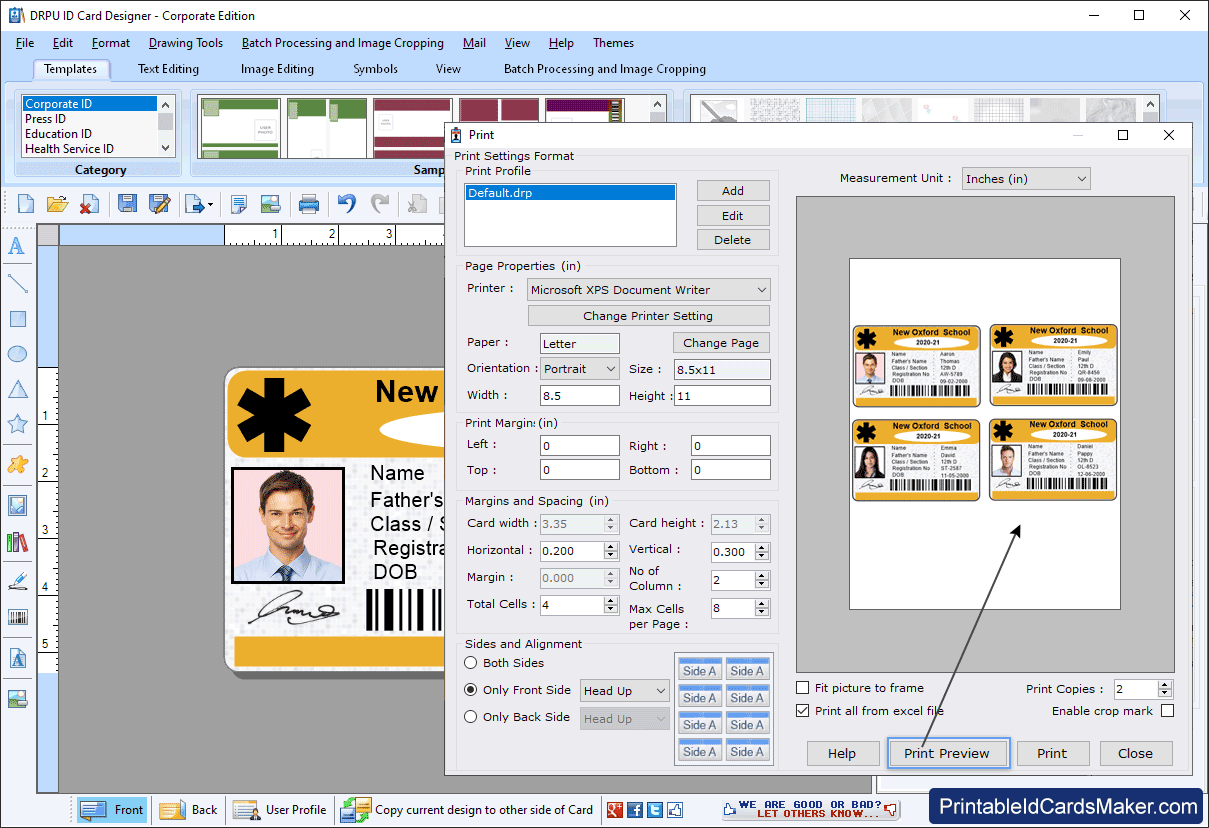 Adjust various print settings and click on Print button to print designed student ID cards.