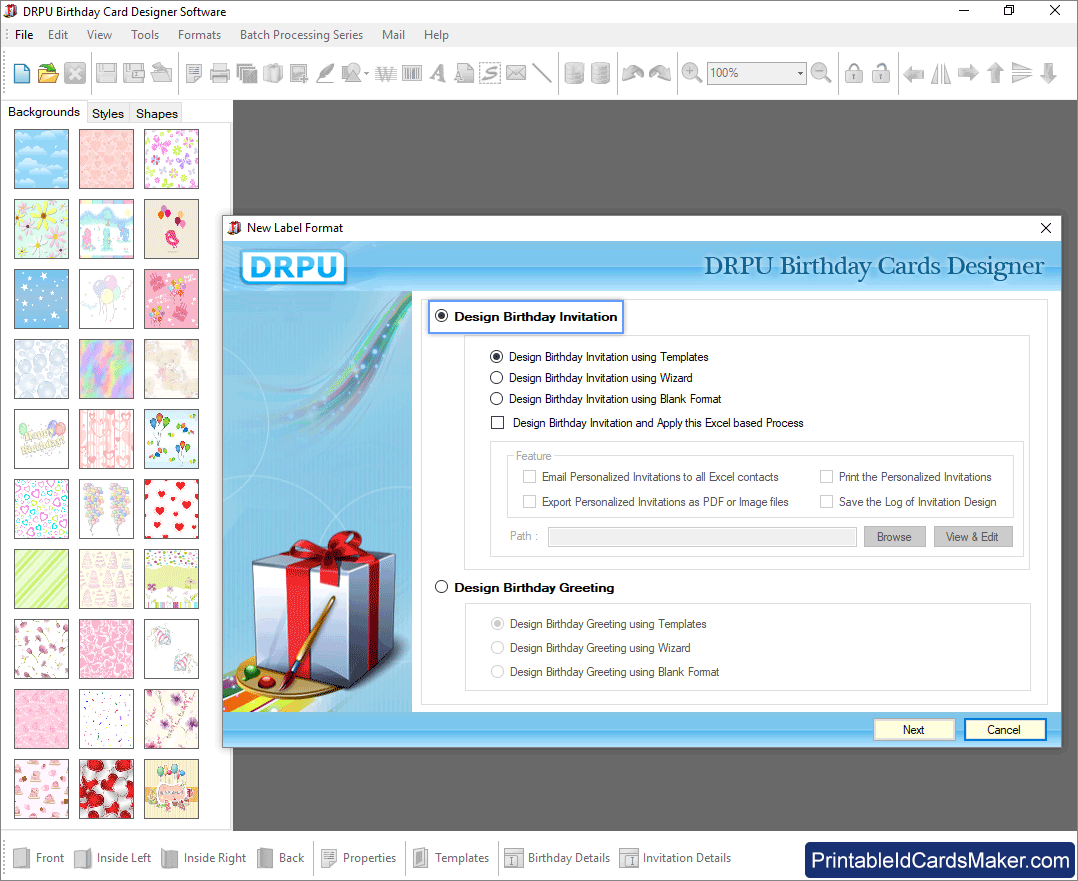 Start designing birthday card using 'Design Birthday Greeting' mode and choose corresponding option to proceed.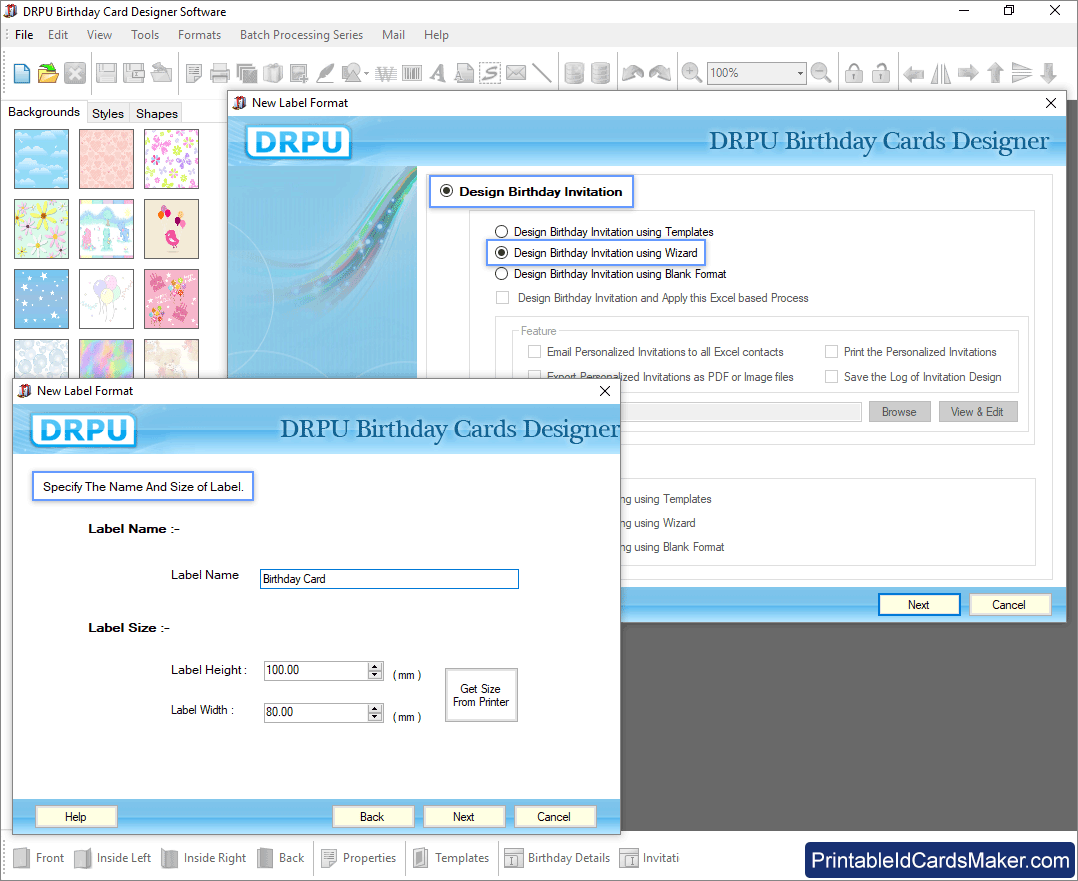 Set Label name and size then go to next screen.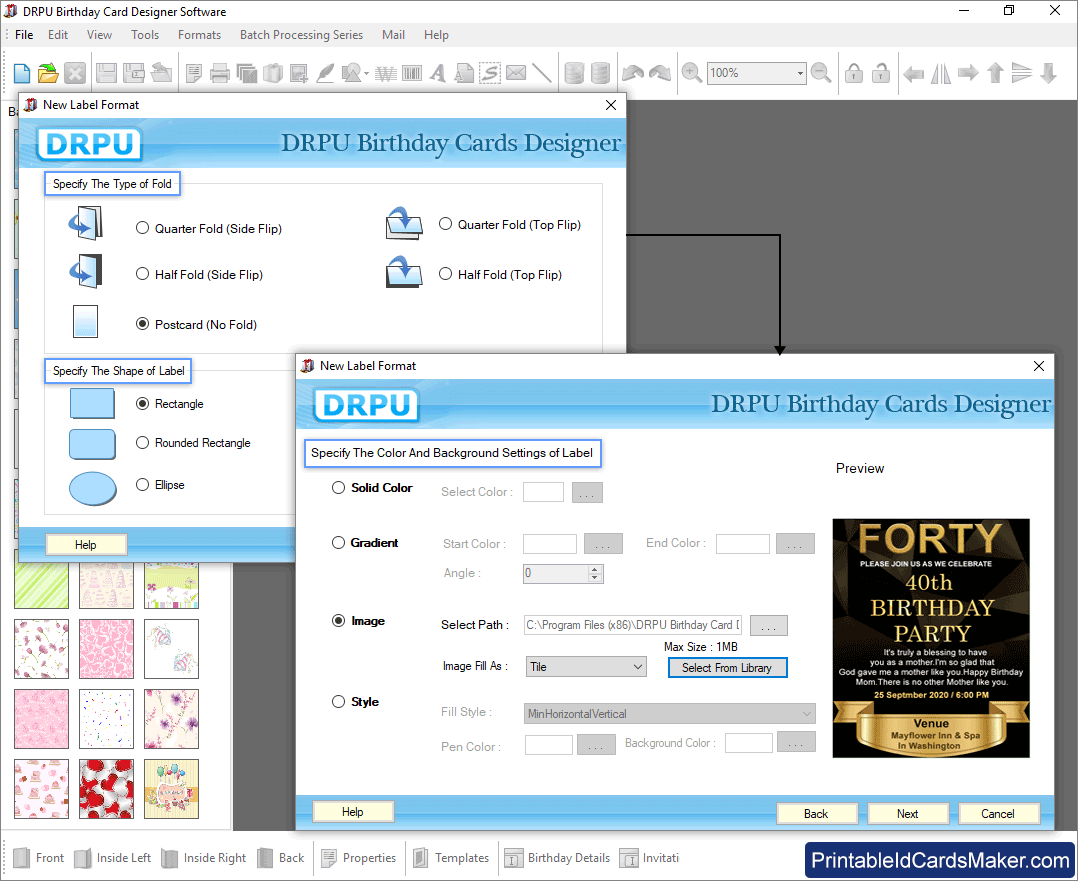 Set color and background settings of label as per requirement.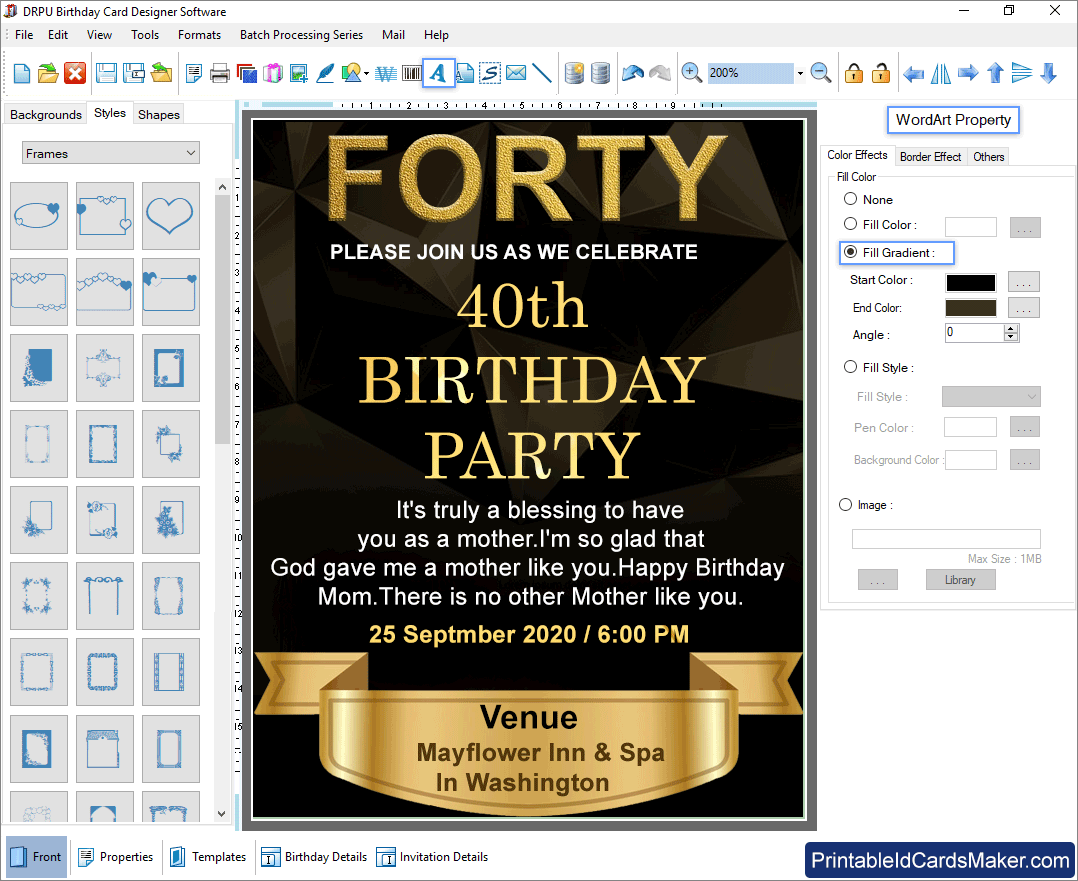 Edit text using WordArt property form right panel.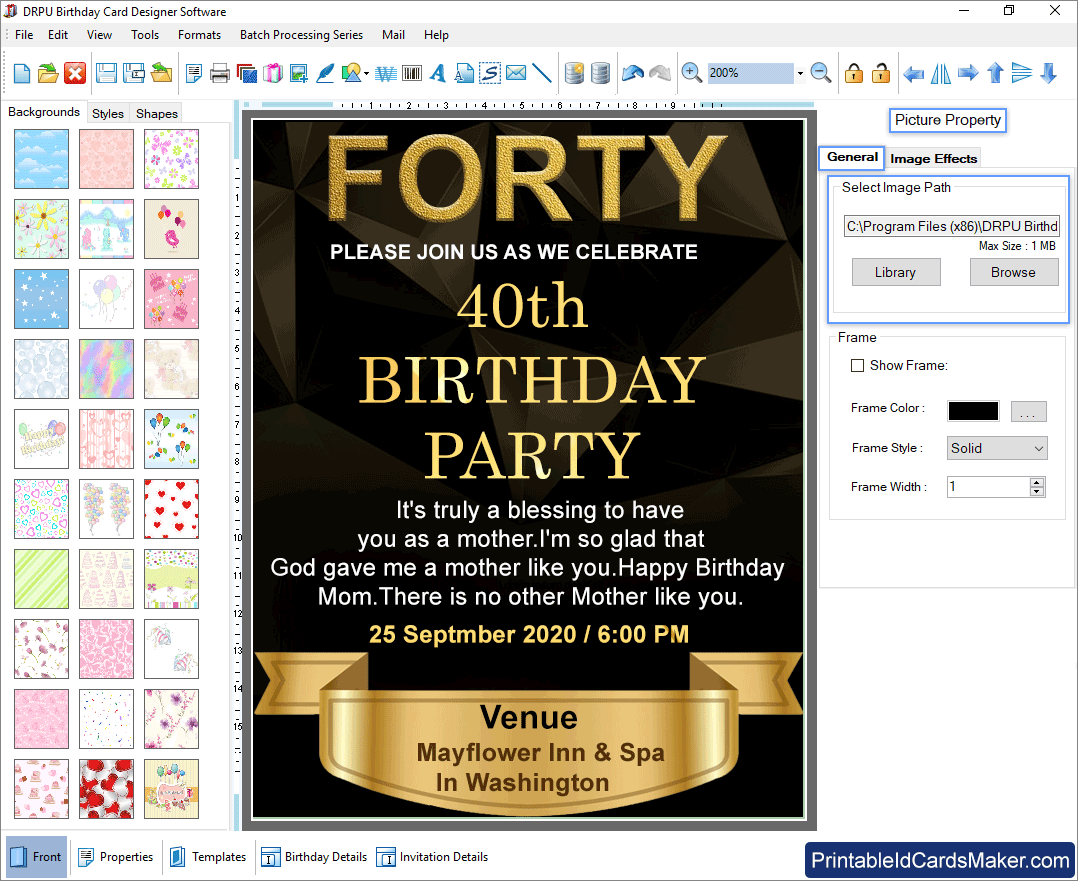 Select path of image to add picture using Picture property from right panel.